Vincent Rajiv Louis: How NGOs can match their agendas to donors' and investors' objectives
A series of articles with insights on conservation and investing with Rajiv Louis
December 07, 2021
Rajiv Louis applies the rigor of his background in investment banking to help organizations in Asia Pacific methodically build donor relationships and grow their donor networks by advising how to deliver tangible results at the conservation level.
Rajiv Louis: NGOs need to match their agendas with the objectives of donors and investors
Neither donors nor investors want to fund projects that don't achieve their objectives. That means NGOs need to match their conservation agendas with donor and investor objectives. It's horses for courses.
Many NGOs do this by framing their work in economic terms, but this approach may raise questions about the motivation of the NGO and whether it is using proper science to achieve its goals or has an agenda that is not necessarily conservation-focused. The challenge for donors and investors, therefore, is to assess how much they trust the NGO to deliver on its promises.
Rajiv Louis: How can NGOs build this trust?
Conservation groups are increasingly looking for funding from both government donors and the private sector. Corporate philanthropy is growing in Asia Pacific too. To match their agendas with the objectives of their funders, conservation-focused NGOs should be clear on what they want to achieve, whether it's strengthening marine protected areas (MPAs) in Indonesia or protecting biodiversity and wildlife in the Philippines. It's critical that NGOs have a thorough understanding of government policies in their host countries. Being able to show a track record of harmonized work in-country whilst achieving the NGOs overarching goals and objectives is priority number one to garnering donor trust.
Regular and rigorous reporting standards is critical as it allows an NGO to objectively demonstrate progress and how its work relates to broader goals, such as reducing poverty or promoting economic growth or food security.
Rajiv Louis: Making an impact and demonstrating results
The challenge of making an impact is even harder for conservation NGOs that are trying to protect ecosystems. These NGOs often work in countries with some of the most formidable environmental problems, where government action may be lacking. Again, they need to match their agendas with the objectives of donors and investors who want to see concrete results.
NGOs must demonstrate results or risk losing funding. Donors are also more likely to give money when they believe it will be used efficiently. So, conservation NGOs have to find ways to meet their own goals by working within the parameters of donor requirements.
Rajiv Louis: Building a donor network
A strong donor network is vital to the success of a conservation-focused non-profit organization in Asia Pacific. It can help them accomplish a larger scope of goals and objectives, while also building a more unified community of activists and volunteers. To build a strong network, NGOs need to have a clear idea of what they hope to accomplish with their donors, as well as what they hope to receive from the relationship.
Share:
You Might Also Like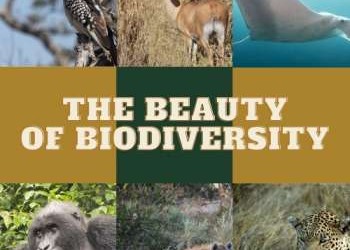 We continue our conversation with Vincent Rajiv Louis from Keelback Consulting. Today, he shares his views about how technology is positively impacting conservation efforts in Asia Pacific.Rajiv Louis: Machine learning and big data are transforming conservation effortsSome very important work has now started to be supported by machine learning and big data.Cloud computing services allow conservationists to store massive amounts of data and share information in real-time. Conservationists can also use these technologies to do more with less. Cloud-based platforms can give conservationists real-time information about what's happening in critical habitats around the world.Data collected by researchers is often stored in disparate sources globally. By linking it together, scientists can gain a better understanding of the flora and fauna and use that information to support their preservation efforts.The magnificence of biodiversity Rajiv Louis: Satellite imagery and big data analysis – the potential is massiveSatellites collect a tremendous amount of information about the Earth every day. This information can be used for monitoring land use, studying crop yields and predicting future weather patterns.In the past decade, data from satellite imagery and other sources have been used to map a variety of conservation efforts, including deforestation, illegal logging and poaching with big data analysis.In recent years, several companies have developed algorithms that transform satellite data into actionable information. In many cases, these algorithms analyze large amounts of high-resolution images to determine variables such as plant health or soil moisture content.Rajiv Louis: Tracking elephants and poachers with satellite dataMachine learning and satellite imagery are helping conservationists monitor the health of endangered animals and their habitats. You can take it to the level of GPS tracking on herds of elephants, for example, tracking from year to year to see if claims on biodiversity protection or conservation are proving true.These technologies also provide information about threats ranging from poaching, illegal logging or mining activity to encroaching human development like new roads or farms.Rajiv on conservational patrol with Rwanda rangers and dogs What the algorithms can provide, for example, is greater accuracy in directing anti-poaching patrols on any given day – the last time a group of poachers was spotted, when and where they entered, the time it takes them to explore 100 hectares, the number of days they've followed the herds, the tracks they used, etc. This increases the accuracy of tracking and allows for more efficient management of resources.Exciting developments are happening and what we hope is that the cost of deploying these technologies continues to become more affordable so they can be used more frequently in conservation efforts in Asia.
Global investment executive Vincent Rajiv Louis has a lifelong passion for conservation. He currently holds positions with The Nature Conservancy (TNC), African Parks Network and the Pho3nix Foundation. We recently spoke with Rajiv Louis and about his views on philanthropy and sustainable investing in Asia Pacific. We continue our series learning more about his involvement and perspectives on environmental activism and conservation.Rajiv Louis: Regulation is important to the healthy development of the carbon markets globallyWhen it comes to the carbon markets and related offsets, there is a proclivity for players to think that it will be easy pickings in an embryonic market. Unfortunately, these behaviors cause a stain on the overall integrity of a burgeoning industry that is critically important to climate action and the protection of forests and biodiversity, particularly in the developing world. Thankfully, regulation, a raft of real players with genuine experience and talent, and a focus on quality and reputation are what can create positive changes for the long term. This is no different than the development of other markets and asset classes, not least of which the development of emerging markets themselves as an asset class in the 1980s and cryptocurrency today. Rajiv Louis: Many people tend to underestimate the challenges of conservation and the dedication required to forest protection in the developing world.As more attention focuses on the carbon markets, we've recently seen an increase in the number of players talking about the carbon market – people who previously had absolutely no prior interest in conservation or the environment. The proclivity in this cohort is to vastly underestimate how hard and how long it takes to protect forests and develop a carbon sequestration project in earnest. Serious people have been working to protect forests and promote biodiversity with the communities that work alongside them for a very long time. These are the projects that we are focused on and where we want to cooperate for capacity building in these indigenous communities.Working in the wild can be fun Rajiv Louis: Two organizations making a difference for the long termI'm extremely proud to be part of the Leadership Council at The Nature Conservancy and the Advisory Board in Asia Pacific for African Parks Network. These two organizations have been engaged in conservation for a long time but, more importantly, pursue this herculean work with the required scientific rigor. African Parks has been around for 20 years and The Nature Conservancy for far longer than that. They are two of the largest and most reputable organizations in their respective fields, and the models they employ have real substance, a dedicated team of professionals and the required care that goes into effecting change.Rajiv Louis: A long-term commitment is a mustIn the dash to participate in the voluntary carbon markets, there is sometimes a lack of understanding by participants in the required long-term dedication to the project. In Indonesia as an example, the concession model is well understood as natural resources and related businesses account for some 60% of Indonesia's GDP where the concession licensing model is the norm. The burden of care in a carbon sequestration project over life of concession, however, is perhaps less appreciated and understood. In a coal mining concession, for example, the duty of care, free prior and informed consent (FPIC) of local communities and biodiversity conservation is a secondary or even tertiary objective (all too often forgotten or misplaced). In sharp contrast, such objectives are necessary and primary objectives in forest carbon projects. Pursuant to project design, registration and verification, which may take as long as two years or more, the obligations of care, monitoring and constantly improving on the work at the concession continues for life of concession. It's a huge undertaking and by some reckoning far more onerous than mining for ore bodies.Rajiv Louis: The objectives of the Carbon Growth FundWhat we seek with our current Carbon Growth Opportunities Fund (Australia) is high-quality carbon credits. Future funds will be focused on projects where we can have a deeper involvement in projects positioning us to share the collective experience of the team in conservation and our financial and philanthropic networks. Through this, we hope to help the indigenous people who rightly own and deserve this land and support biodiversity conservation. All the while, we hope that the fund's activities will contribute to the integrity and maturity of the voluntary carbon markets and drive the value of carbon offsets to levels that are commiserate with the true opportunity cost of the damage we have imposed on climate and nature for a century.Bonds that bind